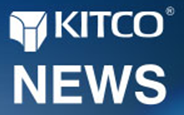 19 December 2013, 2:03 p.m.
By Debbie Carlson
Of Kitco News
www.kitco.com
Stocks Could Rise Again In 2014, But Gains May Be Tempered

(Kitco News) -- The Standard & Poor's 500 stock index is on track to end 2013 with one of its best performances in recent history, and generally market watchers said equities could put in another solid year in 2014 if U.S. economic growth stays on path.
With the December Federal Open Market Committee meeting over and the equity markets digesting the announcement of a $10 billion-per-month reduction in the Federal Reserve's quantitative easing program, market participants can start to look at wrapping up a successful year.
Between now and the year-end, stocks could pull back some on profit taking, but there are few dark clouds forming for equities, said Randy Frederick, managing director of active trading and derivatives at the Schwab Center for Financial Research.

However, there are some market watchers who are concerned that equities could be in for a nasty break as the markets have seen very little in the way of a correction this year.

As of mid-December, the S&P 500 is up about 27% on the year, boosted by an assortment of factors, said Paul Atkinson, head of North American equities at Aberdeen Asset Management.

"Where we've been this year is a reflection on the quite good things that worked in the markets' favor…. Generally good corporate performance and the (macroeconomic) outlook on the whole have been quite helpful. The GDP (gross domestic product) numbers continue to threaten to move to the upside, there still is no stress of inflationary risk, so there's no sense that the Fed has been behind the curve on inflationary expectations," he said.

Further, he said, rising housing prices have helped out consumers and the unemployment levels are starting to ratchet lower.

The S&P and the Dow Jones Industrial Average have hit record highs this year, so it would be natural to think that investors would be piling into the market, but that's not the case, Atkinson said. There's still quite a bit of money parked on the sidelines from both institutions and in the retail sector on the idea that the gains aren't sustainable because of the Fed's QE program, and that when the Fed starts to taper the bond-buying program, prices will fall back, he said.

"The rally is largely mistrusted," he said.

The Fed's announcement to taper its $85 billion monthly bond purchases by $10 billion, starting in January, was a bit unexpected, mostly because of the timing of the decision. Most economists expected a move to happen at January at the earliest. But equities initially took the news in stride, rallying sharply after the announcement and Fed Chairman Ben Bernanke's press conference.

Sean Lusk, director of commercial hedging at Walsh Trading, said the rally in stocks may have come from investors who were waiting for the Fed to act and see what direction they were going to take with unwinding the stimulus.

"Although the market broke initially, when you look at it $10 billion a month, starting in January, is really nothing. So the weakness you saw early (just after the announcement) was seen as a dip-buying moment," Lusk said.

There are some asset managers who said prior to the Fed meeting that once tapering starts, they would move to the sidelines. Anton Bayer, chief executive officer of Up Capital Management, said in a Kitco News interview prior to the Fed meeting that he would move to more defensive position when tapering starts.

With QE, stocks were fairly priced at current levels, but as the Fed winds down, he said that will affect equities. "This market is absolutely dependent on their funding," he said.

The reduction in stimulus doesn't kick in until January, so it will be important to watch how the market acts once this is a reality. But in the long run, getting back to a more normal monetary policy is the goal, said both Atkinson and Frederick.

"Ultimately that's what everyone wants," Frederick said.

Valuations Too High

Not everyone sees the market rising. Shawn Hackett, president, Hackett Financial Advisors, said valuations are too high and he expects equities to retreat.

"It's hard to see why this market can maintain its momentum for very long, and once we have reversion back to the mean, the wheels start turning the other way and it can fall very fast," he said.

He said factors like the small-cap Russell 2000 stock index trading at 75 times earnings and margin debt on the New York Stock Exchange hitting record highs are just a few signs of a market getting overloaded.

He said money will likely flow to sectors that are undervalued now, which could be sectors like Chinese stocks or commodities.

Technical Chart Factors

Walter Zimmerman Jr., chief technical analyst at United-ICAP, agreed that there are some warning signs in the stock market, but what's missing so far is a break of critical chart support for the major stock indexes.

Prior to the Fed meeting when equities were drifting lower, S&Ps were getting ready to test chart support, but the rally after the Fed may have changed the picture for now.

S&Ps bounced off support from the 1767 area after the Fed meeting and now charts suggest a run higher before a possible correction. Zimmerman said based on technical chart wave patterns, a longer-term upside target is around 1920. He said the current stock market pattern "fits into the larger pattern as the wave four of the expected five wave rally from 1560.33"

2014 Forecasts

Goldman Sachs said it still expects U.S. growth to accelerate because inflation remains subdued and monetary policy will remain accommodative, even if there is tapering.

Atkinson said while the congressional debt ceiling negotiations in February could cause some uncertainty, GDP growth should still be around 3%, helped a bit by some easing of the recent fiscal tightening.

Frederick also said the debt ceiling talks may not have has much impact as they did before because the Feb. 7 deadline may be pushed back as the U.S. government starts to get some early annual tax money which will give it a little more cash flow.

Yet Goldman and Atkinson said don't expect the outsized gains seen this year to be repeated. Goldman forecast gains of just over 8% (from around 1792, the price at the time of their forecast) and Atkinson saying Aberdeen sees a rise of about 10%.

"It's half of what it was 2013, but after three good years for equity investors, it's responsible to think a bit of tempering in the returns," he said.