Dramatic Investment Opportunity in Natural Gas

Justin Rohrlich November 29, 2010 12:15PM|



Money manager Shawn Hackett lays out a case for a parabolic move in the sector and the stocks poised to benefit..
Natural gas, in Shawn Hackett's words, has been "in a pretty hellacious bear market for a couple of years now."
But Hackett, founder and president of Hackett Financial Advisors, a money-management firm with a focus on commodities, is bullish on natural gas due to what he believes is a "huge tectonic shift in the natural gas pricing mechanism that is creating a dramatic investment opportunity."
"All anyone's talking about right now is the glut of natural gas in the United States," Hackett says. "However, no one's talking about the US becoming a natural gas exporter as China and India are becoming net importers."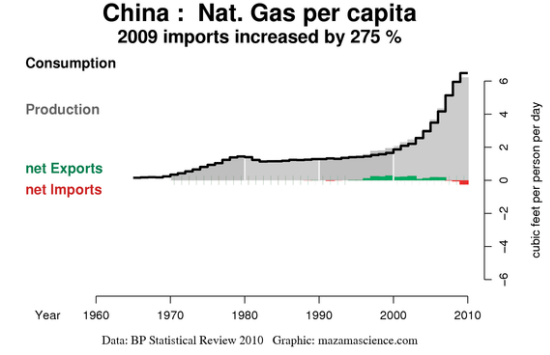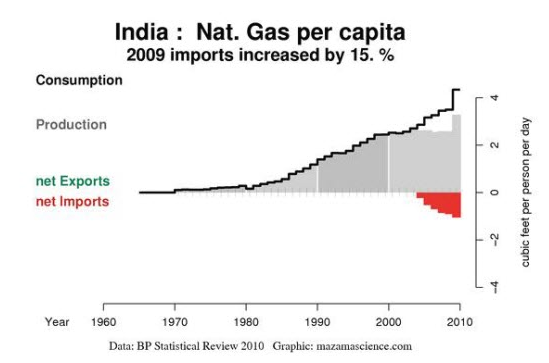 Over the last decade, Hackett explains, whenever China and India have "crossed over the Rubicon in becoming a net importer of any particular commodity, it has preceded a major structural change in the supply-demand balance and a dramatic increase in prices moving forward."
Hackett points to corn as an example.
"Last spring, China and India started buying corn really aggressively, when it was sitting at $3.30-$3.50 a bushel," he says. "They had finally reached the point where they could no longer satisfy demand, after which we saw the big rise to $5-$6 corn, which is where we are today."
This has now happened with natural gas.
"The conversation is focused on domestic issues -- the fracking debate, and so forth," Hackett says. "All the while, China and India have quietly become net importers."
"This is very substantial," he says. "If China and India are already no longer self-sufficient at seven and five cubic feet per person per day, what's going to happen when they move up to 10, 20 over the next few years? The demand will be astronomical. It already happened in Japan and South Korea, where they're now at 70 and 30, respectively, within a 10 year time frame. We'll look back at this key structural change and say, 'What an opportunity that was! My god -- if I had only known!' In hindsight, it'll be such an easy thing to see."
According to Hackett, a company like Chesapeake Energy (CHK) with large natural gas reserves is a pure play that "is gonna be right in the sweet spot. Chesapeake, in my opinion, will be the ExxonMobil (XOM) of natural gas," he says.
An interesting quirk in the natural gas story is also an interesting play in the sector.
"Before fracking, we thought we were going to have to import natural gas," Hackett says. "When you ship natural gas, you have to liquefy it before you move it, then gasify it again at the other end. We built terminals to gasify incoming LNG that are now useless because we have so much. Now they're literally sitting there idle, doing nothing. So these companies are now in the process of reconfiguring their terminals for export."
Hackett's favorite play in this arena is Cheniere Energy (LNG).
"Cheniere is exciting to me because they will be the middleman between companies like Chesapeake and the rest of the world," he says. "America has the ability to become the world's largest exporter of natural gas over the next few years, and once the export terminals come online -- which I believe will happen within the next 12 months -- you'll see natural gas priced globally instead of domestically. All the excess supply that has been depressing prices will have a place to go and we will see a very vibrant market with double-digit prices."
Since natural gas production uses large amounts of water, Hackett has identified an "off the beaten path" stock that is flying beneath most investors' radars:
The Heckmann Corporation (HEK).
"If the industry can't find a way to treat and reuse the water used in processing gas in an environmentally sustainable way, it's all over," Hackett explains. "The best way to play this -- and probably my number-one idea -- is Heckmann. Richard Heckmann is an extremely smart guy who's going after this whole area. And given his track record, it's highly likely Heckman will soon be the top name in the sector."
A profile of Heckmann from Inc. magazine provides a top-line overview of that track record:
During the 1990s, [Heckmann] was a large shareholder and CEO of US Filter: He took a struggling company with $7 million in sales, made an astonishing 260 acquisitions, and sold it for $8 billion in 1999. He used another 26 acquisitions to expand sporting-goods maker K2, which he sold for $1.2 billion in 2007. Then he quickly raised $430 million for a so-called blank-check company, Heckmann Corporation, essentially a vehicle for investors to bet on Dick Heckmann making more smart acquisitions.

The bets include a "50-mile water disposal pipeline in the Haynesville Shale which can treat and dispose up to 100,000 barrels of water per day." Then there's a joint venture with Energy Transfer (ETP) to provide "turnkey water infrastructure, gathering and treatment solutions for complicated water flows in the Marcellus and Haynesville oil and natural gas fields," as well as a "recent investment in water infrastructure solutions and pipeline supplier Underground Solutions, Inc. (UGSI).
"Right now, we're seeing record short positions in natural gas," Hackett says. "Prices are so cheap, so out of whack with reality, the huge move to the upside could occur at any time. It's not worth trying to time it, because over the next five years, that 5% or 10% won't even matter. It'll start slow, but it'll ramp up fast."
Hackett says if one has confidence in the concept and outlook, get in and put it away -- and know when to get out.
"When natural gas goes from four to eight all of a sudden, you will have missed a huge opportunity to make money," he maintains. "Once the speculators rush in and you start reading about natural gas getting all hot and heavy to the long side, that's when you'll hear me hit the sell button."