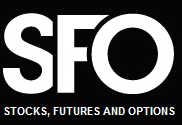 SFO Daily



STOCK INDEX FUTURES: RALLY ON BOJ RATE CUT, HOPES FOR MORE GAINS IN OCTOBER

Tuesday, October 05, 2010
By Debbie Carlson
www.kitco.com

After ending September with its strongest gains in some 70 years, traders are looking to October with hopes that the gains will continue, but wary of what October can bring to stock indexes.
December S&P 500 stock index futures at the Chicago Mercantile Exchange are higher on Tuesday, supported by a rate cut by the Bank of Japan and the Royal Bank of Australia holding the line on raising interest rates.
The market is shrugging off Monday's weakness which in part came after aluminum giant Alcoa was downgraded by Deutsche Bank, a disappointing sign for the bulls. Alcoa, which is due to release earnings Thursday, is often seen as a bellwether for the market. While there is more optimism on Wall Street, not everyone shares it.
Shawn Hackett of Hackett Financial Advisors said the market has been rallying on expectations the Federal Reserve will enact another round of quantitative easing, but if the Fed doesn't do it the stock market will likely experience a sharp sell-off.
He also noted the mixed action of financial markets – while stocks are rallying on optimism for another round of stimulus, the Treasury market continues to act as if the economy remains in trouble and gold has been rallying. Normally these markets do not act in tandem, which could be a sign that at least one of them is due for a break.
"It's a very unusual environment," Hackett said.
JOBS DATA ON TAP THIS WEEK
The non-farm payrolls report is due for release Friday and will be the last one until the mid-term elections.
Little bullish news is expected out of the report. Hackett said given the lackluster economic news such as naggingly high unemployment, he doesn't see how stocks can continue to rally.
"At some point the fundamentals will surface," he said. He noted some markets like the grains, which rallied sharply this summer, have started to back off those highs and sometimes it takes a break in one market to spread to another.
CHART POINTS TO WATCH
So far December S&Ps have consolidated under the 1160 area, which Hackett said is likely strong resistance. Support is seen at 1120, a strong band of support from August. A break of that area "could open the floodgate" to selling.