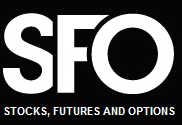 SFO Daily



STOCK INDEX FUTURES: Rebound After Monday's Losses

Tuesday, August 09, 2011
By Debbie Carlson
www.kitco.com

Following a sharp loss on Monday, September S&P 500 futures at the Chicago Mercantile Exchange are firmer in early dealings on Tuesday.
This rebound doesn't surprise Shawn Hackett, president, Hackett Financial Advisors. He said it's natural to see the market come back given the sharp drop in equities over the past few days.
"When you have such a one-sided trade—there are not many times when markets fall 15% in matter of days, that for the very short-term we could see a rebound and a sizable one at that," Hackett said. Since August 1, September S&Ps have lost about 12% of their value as of Monday's close.
He stressed that fundamentally the equities and the broader economic health of the U.S. has far to go for any sustained rally, but he said eventually markets run out of selling and then can rebound.
LOOK FOR SUPPORT NEAR RECENT LOWS
S&Ps have fallen to their lowest levels since September 2010, but Hackett believes that the bloodletting is mostly over for the very short-term.
September S&Ps have fallen as far as 1077 overnight, but have rebounded in the early day session. He is watching the 1125 area as a possible base-building region. That area represents where the market put in a reverse head-and-shoulders pattern, with the two shoulders around 1125 and the head at 1100, based on a weekly chart, between June and August 2010. If the market can bottom, he said a 100 point "dead-cat bounce" rally could be seen this week. While that sounds like a sharp snap back, he said it's not so significant considering the break the market has experienced.
For resistance he said the 200-day moving average, which comes in around 1275, could act as a temporary ceiling.
FOMC MEETING TODAY
The Federal Open Market Committee meets today to set monetary policy. While no change is expected in interest rates, considering the downgrade of U.S. debt by S&P and continued economic turmoil in Europe, market participants will be watching closely for cues on what to expect next from the Fed.
"The market really wants to know what everyone's plans are," Hackett said.
Several economists said the Fed could announce actions in light of the recent market turmoil and downgrade. Barclays Capital suggested the Fed could make additional asset purchases, modifications to the "extended period" language, or a further modification to the existing reinvestment policy.
DATA FRONT
Economic data this week is light. Reports of note include the producer and consumer price index reports on Wednesday and Thursday, respectively.